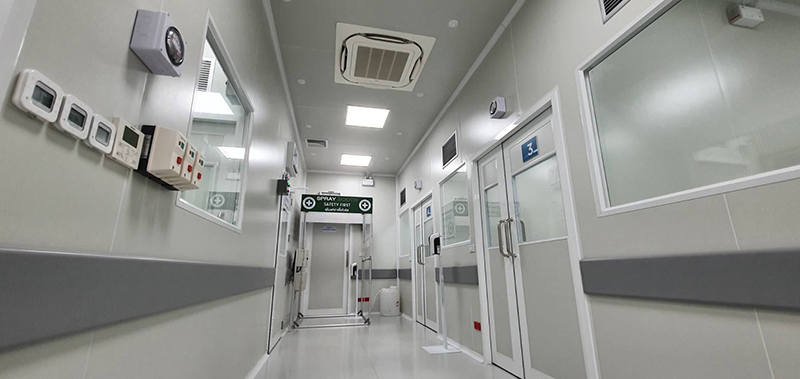 CMU Faculty of Medicine, Emergency Department opens the first Negative Pressure Room in Northern Thailand. The room can prevent air borne diseases from infecting the hospital by removing it from the air via a HEPA Filter + UVC and Ozone. The room itself consists of 4 treatment rooms and each room has a negative pressure system.
Faculty of Medicine Professor Bannakit Lojanapiwat, said that with the outbreak of COVID 19 the hospital needed such a room to minimize the risk of viral air borne diseases spreading.
This project was a collaboration between Faculty of Medicine Faculty of Engineering and Alumni Association, that enabled the room to be built in just 21 days, much faster than the usual 3 4 months it takes to build such a room and had a budget of 5.5 million baht, most of which came from donations through the Suandok Hospital Foundation.
Interested persons who would like to donate to Suandok Hospital Foundation or to the Patients of Covid 19 Project can call 053-938400 or QR Code scanning donation through mobile phone application or donate through Siam Commercial Bank account No. 468-06986-8 or Bangkok Bank account No. 968-002053-5 for the Suandok Hospital Foundation, Faculty of Medicine, Chiang Mai University (donations tax deductible).
Maharaj Nakorn Chiang Mai Hospital, Faculty of Medicine, Chiang Mai University would like to thank you for your kind support in enabling a Negative Pressure Room to be installed in the hospital and to help ensure the safety of all its doctors, nurses and officers.
Research and Innovation News